Announcing a new partnership with the Alaska Wilderness League
We Want You to join the
Alaska Wilderness League — for FREE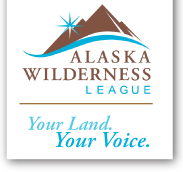 Jeffrey and I have started a partnership with the Alaska Wilderness League this season and are offering all of our guests who will be traveling with us in Alaska, the option of a free year's membership and while supplies last, a thank you gift of a beanie cap from Bergens of Norway.  It's a nice way that our guest can get to know more about the Tongass before you come aboard the David B.
Over the years I've grown to love the rugged natural beauty of the Tongass and I've only just begun to appreciate how important the forest is to the ecology and the economy of Alaska. As I've learned more about the Tongass, I've wanted to do more to preserve the forest, and not just to protect the ancient trees, bears, and wolves that live on land, but also to protect streams and rivers that contribute to the ecology of the surrounding waters that brings the fish, humpback whales, and seabirds to Alaska each summer.
A couple of years ago we got involved with the Alaska Wilderness League and through them I've been able to work to provide more funding for the US Forest Service for recreation in the Tongass and they've kept me informed about issues concerning the management of the National Forest. As a result of getting to know the staff and the organization and seeing first-hand their passion for the Tongass,  we started this partnership, to get our guests more involved as well. Here's a link for you to get to know more about the Alaska Wilderness League.
-Christine