Tin Hat Update – Putting on the Hat
We reached a major milestone in the Tin Hat Project this week, we put on the hat.
Early Tuesday morning just in time for sunrise we got underway. It was cold, sunny and beautiful on Bellingham Bay as we moved the David B from our slip in Squalicum Harbor to the Landings at Colony Wharf where a crane was ready to lift the Tin Hat from the shore and place it on the David B. Check out our latest video update to see us driving the David B as a convertible, the Tin Hat being lifted and set in place, and then heading back to our slip.
Thank you to Fluid Fabrication for a great job on the Tin Hat, and thank you to The Landings at Colony Wharf for a such an impressive move!
Now that The Hat is on, we have a lot of work to do to get it outfitted and ready to go for spring! We hope you'll keep following our progress and maybe even come along on a trip with us in Alaska, the Inside Passage or in the San Juan Islands this summer to experience for yourself the new and improved David B!
-Christine
[huge_it_videogallery id="5″]
The ice mountain is well disposed toward you
There's often a cold breeze blowing off the glacier when we arrive to admire it's icy blue front. Wind that can make July feel like January. It plays games with my seasonal clock. I remember one time while watching Dawes glacier, a guest told me he was going to go river rafting in a week when he got home. I gave him a quizzical look. It took me a moment to remember that it was July, and the rest of the North America was enjoying water slides and shaved ice, not icebergs sliding into sea water.
Visiting a tidewater glacier in Alaska is pilgrimage. You go observe something bigger than yourself in nature. It's something you need do. For us, getting to the glacier is part of the journey. It's more than just checking it off as a bucket-list item. On the David B, we are tuned into the rhythm of the glacier and the ebb and flow of the tide as it carries discarded icebergs up and down the fjord. We watch the glacier's ever-changing snout and it's mood. We're aware that the glacier sometimes makes us work hard for our visit by packing the fjord densely with ice shed from its towering face. Sometimes its bergs are enormous – big like a building. Sometimes they are small – like a basketball. Some are white, some are blue, some have dirt and rocks riding along. Some have seals nursing their young. Some are clear and difficult to see. (We call those sneakers.)
Iceberg sizes have official names too. Most of the ice we see in Endicott Arm or Tracy Arm are growlers, less than 1 meter above the water and and less than 5 meters long. We also see lots bergie bits that are up to 4 meters above the water and and 14 meters long. The small and medium

 icebergs, which range in size from 15 meters high to 45 meters high are often floating at the entrance to the fjords. The large and very large icebergs, which top out at over 75 meters high are rare.
Picking our way though the ice is always a challenge, and depending on the mood of the glacier, it can make for a long day. When we travel to a tidewater glacier, we always have two hopes. The first one is that the ice in the fjord will be light and the work of getting there will be easy. The second hope is that when we arrive, the glacier will awaken, and as Captain Tyeen said to John Muir in 1880, when they first saw Dawes Glacier, "The ice mountain is well disposed toward you. He is firing his big guns to welcome you."
This past year we had several good visits to Dawes glacier, the ice was light and the glacier did fire its "big guns," but one day stood out. It was a cool day with a strong wind coming off the glacier. Travel was relatively easy. Jeffrey piloted the David B to about 400 meters from Dawes's formidable blue-white front. The feeling is always the same for me. I feel really small when I'm face to face with Dawes, which towers like a wide-angle skyscraper. At 400 meters, the wind, as if laughing at our smallness, pushed us back away from icy Dawes.  We were the only boat there. Jeffrey re-positioned the David B several times, and each time we faced the glacier again. Our reward came with patience, hot coffee, mittens, and hats. The glacier became well disposed toward us and began to "fire it's big guns".
It started with a cracking and a rushing sound. Ice sloughed off the center-right side dumping a cascade of bergie bits and growlers. It continued and dumped some more, then something big broke, and more bergie bits and maybe even a small or medium iceberg was cast away from Dawes. The sounds and the sight made my heart beat quickly with excitement. Soon the waves arrived with a long low gentle role. We moved in sync with the nearby growlers and bergie bits.
When the show began to slow up, Jeffrey moved us into the wind one more time.  It was time to go. The ice mountain was good to us, other boats were approaching, and a hot bowl of chili and sweet cast-iron-baked cornbread with melting butter was waiting in the galley.
-Christine
Tin Hat Update – Mast, Stairs, and Coolers
T
here's been a lot of progress on the Tin Hat Project in the last couple of weeks. We ended our 2016 cruising season on October 9th, and starting on October 10th with the help of some friends and family, we began removing everything from the David B to prepare for the new pilothouse.
We also welcomed back employees Greg K. who worked for us on the original rebuild project 12-years ago, and Tim A. who's worked with us off and on for ten years as both a kayak guide and a jack-of-all-trades.
One of our first big projects was to remove the mast. It took a day or so of preparation before we
took the boat to Seaview North Boatyard. The weather was perfect. We pulled into the bay where we are usually hauled out of the water, but instead of having the TraveLift pick us up, they brought out a large crane came. The crew then set up some rigging and in less than half an hour, the mas
t was lifted out of the boat and onto ground. Later we removed all the hardware and bucked up the mast. Back in 2006 when we placed on the boat we followed an ancient tradition of placing coins under a new mast. The lore is that if the boat ever goes under and the crew lost, the crew will have money to pay the ferryman to cross the River Styx. After the mast was removed, Jeffrey carefully picked up the coins and stowed them away until the new mast is installed. We'll be sure to add a 2017 coin to commemorate the year of the new mast.
Back the boat, Greg has been making the new Grand Staircase that leads to the cabins, and Tim's been removing structures from the boat, like th
e skylight, navigation station, and pilothouse trim. He's also been helping Jeffrey lay the ground work for the new systems.
The new custom fridge and freezer, which Eli S. began work on in the spring, moved out of the shop and onto the boat.
While we've been busy on the boat and in the shop, the actual Tin Hat has been in construction. Sean and Nigel from Fluid Fabrication, in Bellingham have been working hard welding the structure.
There's been a lot going and we've been thankful for all the help we've had so far. The first few days were filled with lots of mundane things, like carting load after load of David B stuff up the dock and into the storage locker. Thank you to Carol and Steve W., Dan K., Craig T. Jack M. and Eli S. for helping to make that workload much lighter!
-Christine
PS-  Here's a video of removing the David B's mast:
Some days are simply perfect. The weather's warm. The skies are blue. The water flat calm, and the line between sea and sky is almost indistinguishable. We had a day like that in August. It was the kind of day that happens every-so-often in the temperate rain-forest climate of southeast Alaska. It was the kind of day where all the conditions were just right for watching humpback whales. Not only could we stop to watch, but we were able to turn off the engine and drift silently. Without background noise from the boat, we were able to experience something different. All around us, and spread out over several miles were humpback whales in groups of two or three, and alone. All foraging.  When they would surface, their breath would make an explosive "swooshing" sound. Atomized water particles hung still in the air marking the spot where they had come up. It was hard to know where to look. The sounds of whales surrounded the boat. They would sometimes surface near to the David B. Other times they'd be distant. We just drifted upon the open water; watching, listening, observing.
Our only real plan for that day was to anchor in the evening somewhere at Admiralty Island or Baranof Island. We didn't have any concrete plans for the day. Having an itinerary means you have to get somewhere, and when nature presents something beautiful and awe inspiring to enjoy, an itinerary means you just have to put on your blinders and keep going. So there we were, sitting around listening to whales. We'd also dropped a hydrophone (an underwater microphone) over the side. The small amplifier on deck that the hydrophone was plugged to revealed all kinds of whale sounds from funny-bawdy to ethereal. From my spot on deck, I could see couple of whales surfacing about a quarter mile away. It soon became evident that they were heading our direction. Everyone on deck turned their attention to these whales. They moved in a straight line. We watched. Each time they broke the surface, they were closer. Soon, one whales was close enough to see it under water –it's
long pectoral fins faintly glowing against the deep dark water. Over the amplifier, a couple barking sounds and some bubbles could be heard. Then a few seconds later, a whale surfaced just off our starboard side. It lifted it's fluke high and dove under the boat. Farther aft, the second whale surfaced and dove as well. There was a moment of joy, then wonder. I wondered why they chose that path? Where were they going? What did the sounds mean? How long would they remain under water? Where would they surface next?
A few minutes later they surfaced again along the same line. I assumed they were traveling to a spot with more food, but I don't really know what they were doing or planning. We hung around a little while longer. Jeffrey started the engine up, and we picked our way around other foraging whales. In the evening, we anchored in a little cove at Baranof Warm Springs Bay. As I made dinner, I reflected on the day, our luck, and I thought to myself, "it couldn't possibly get any better than this."
Please note – For full screen click on video, then click on" [ ]" in lower right corner.
Project Management Mastery – The Inside Passage Project
New Project Management Course Offered on the David B
Cheetah Learning Services has partnered with Northwest Navigation Co, to offer a unique new project management certification course. This course, Project Management Mastery – The Inside Passage Project recognizes that a long voyage requires a large amount of planning and strategy and yet it encapsulates all the concepts of Project Management with a strong emphasis on Risk Management and Team Building. The course is a 12-day voyage through the Inside Passage to Alaska and takes place aboard the Motor Vessel David B.
The instructor, Captain Jeffrey Smith will guide participants in learning to make real time decisions, and to play a part both as a member of the technical team producing the deliverables but also as a manager assessing the execution of the project/voyage as well. Cheetah Learning Service's founder Michelle LaBrosse, CCPM, PMP, PMI-ACP, RYT, and Northwest Navigation's Captain Jeffrey, developed the Project
Management Mastery – The Inside Passage Project after Ms. LaBrosse attended his Learn to Cruise – Passage to Alaska course.
The concept behind Project Management Mastery– The Inside Passage Project is to utilize the skills that Captain Jeffrey Smith has acquired over 20 years as professional mariner in the context of project management so that the participant learns to engage his/her skills in planning, sourcing, risk management and team building.
Program Details
Project Management Mastery – The Inside Passage Project – 12-Days – Northbound
Dates:
May 7-18, 2016 – Bellingham, Washington to Ketchikan, Alaska
May 6-17, 2017 – Bellingham, Washington to Ketchikan, Alaska
Project Management Mastery – The Inside Passage Project – 12-Days – Southbound
Dates:
August 11-22, 2016 – Ketchikan, Alaska to Bellingham, Washington
August 10-21, 2017 – Ketchikan, Alaska to Bellingham, Washington
Credit: – 60 PDU or 6 CEU
Tuition: – $6200 USD
About Cheetah Learning Services:
Cheetah Learning – Headquartered in Carson City, Nevada, Cheetah Learning has training centers around the world and is a proven global leader in Project Management Performance Improvement and Project Manager Professional Development. Cheetah was founded in 1999 with the commitment to enable people to achieve significant bottom line improvements, fast.
Alaska Wilderness League Spotlights Jeffrey and Christine
One of our favorite non-profits is the Alaska Wilderness League. They've worked tirelessly for years to promote the use of public lands for the benefit of the public in Alaska's arctic and in the Tongass National Forest, which is near and dear to us as we spend most of our season cruising in and around the Tongass. For us, it is important to protect the Tongass. It's where some of the last stands of old growth virgin forest thrives. Rivers in the Tongass National Forest run clear and clean and salmon come home to spawn. It's a beautiful place of solitude and wilderness and it should be cherished for generations to come.
This week the Alaska Wilderness League spotlighted us in their newsletter, which is a big honor. Thank you AWL!
http://www.alaskawild.org/lovethetongass/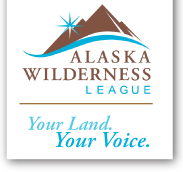 Traveling When You Were Young
Traveling When You Were Young
Traveling as a kid was so much fun. You didn't have to worry about anything and you still got to enjoy all the same sights.  You could watch the world go by, albeit from the backseat window, but you still could see it all. Someone else took care of making sure you got there and making reservations and all that. All you had to do was look out the window and enjoy the ride.
When you finally arrived, you got to explore and find things: the ice machine at the hotel, or the trail to the beach from the campground. It was un-scripted. You could run off and play and "discover" stuff. I even had my own little Instamatic camera that I could use to take photos of the cool stuff I found.
Traveling Aboard the David B.
Cruising aboard the David B is a lot like traveling when you were young. Yeah, you do have to make your own reservations and get yourself to the boat, but once you're aboard, you really can just look out the window and enjoy the ride. You can go for a hike and "discover" a few new things (and they're going to be way more exciting than an ice machine.) You can paddle into a cove you've never seen before. You can watch the world go by out the galley windows, or you could also watch it from the Bridge, and capture it with a camera that's a whole lot better than that one from 1965. And you still won't have any of the responsibilities.
Someone else will make sure you get there.
Don't miss the boat! Call

360-201-8184

or

email

us to book your space.

Read the award winning story about how Captain Jeffrey and Christine rebuilt the M/V David B

Cruising on theDavid B

makes people happy!
Over The River and Through the Woods
Last summer Jeffrey and I were standing on the  back deck talking with one of our guests. He said to us that one of the best things about the David B was how much being aboard the boat reminded him of all the comforts of being at his grandma's house. We've been thinking about that this winter. Here's the first part of a series that we originally published in our newsletter.
If you can't see the newsletter below here's a link to the newsletter.
Over the river and through the woods . . .
Remember going to grandma's house when you were young? It had so many things about it that made it great. It wasn't just the warmth and comfort of her house, or the food that she fed you (one of my grandmas made the best molasses sugar cookies). It wasn't the adults standing around gabbing in the kitchen (about somebody's gall bladder or something.) It was nice to see that special auntie, but that wasn't it. It was the fun feeling of getting to do something different. It was un-scripted. You got to play with those kids that lived next door to grandma. You got to explore the woods and the fields with your cousins, and nothing was expected of you. No school, no chores, you just got to be free—" Be home by dark."
Traveling aboard the David B is a lot like going to grandma's. You get to enjoy all that great food, and do what you want. You're free from all those chores, and you can just play (in that adult way). What used to be, "be home by dark" is now "paddle your kayak back in time for dinner" but it's the same feeling. And since you're an adult, you can do all that and you can even sit around and talk about someone's gall bladder if you want.
It's about that childhood feeling of being free.
Don't miss the boat! Call

360-201-8184

or

email

us to book your space.

Read the award winning story about how Captain Jeffrey and Christine rebuilt the M/V David B

Cruising on theDavid Bmakes people happy!
Rust and Rot – Taking on the David B
When I think back about our time rebuilding the David B, I remember many stories. Some of those stories are in my book, More Faster Backwards: Rebuilding David B, but most of them are still in my head and preserved in pictures. One night while we were still working on the boat at Lopez Island still stands out. We were invited to attend a bonfire with some of the more colorful local live-a-boards and artists.
For next next few months I'm writing a series of short stories from the David B's rebuild that didn't make it into the book. You can find these stories at Pacifc Nor'West Boating. This month's story is at http://digital.turn-page.com/i/118680/85
Planning Your Inside Passage Cruise – Part Two
This week I wrote my second installment in the Learn to Cruise series I'd doing for CruisingNW.com. We're doing set of articles in conjunction with our 12-day Learn to Cruise educational cruises in the Inside Passage. For week two I'm giving some tips for planning an itinerary. The topics include:
What are my time constraints?
How far will we go?
What are our daily itineraries?
What are our planned activities?
What did I needed to know for Canada Customs and US Customs?
You can read the whole article at http://cruisingnw.com/planning-your-inside-passage-cruise-itinerary/#
Be sure to check out our 12-day Learn to Cruise the Inside Passage trips. These are fun one-way cruises departing from either Bellingham, Washington or Ketchikan, Alaska that are great for individuals or couple who want more hands-on boating experience in the Inside Passage.
For more information or to book a reservation: